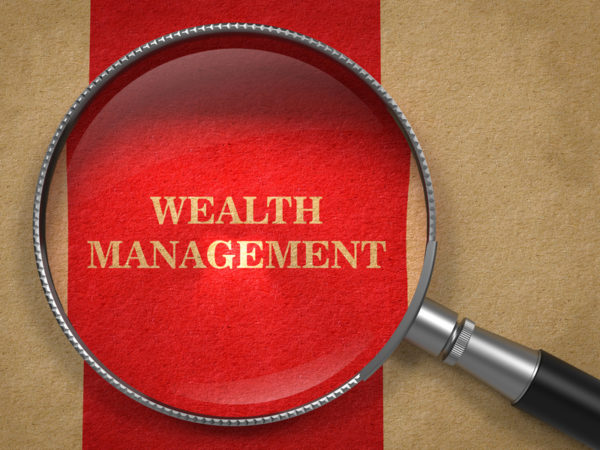 Become a Self-Directed Wealth Builder –
Grow and Protect your Wealth through Diversifying Your Trading Style and Method – The Path to Market Independence
Most traditional methods of diversifying your portfolio are to distribute your money among various asset classes to the point that you became "the Market" and, of course, expose yourself to the huge risks associated with depending on other people's direction and all the risks the world can produce that affect the financial markets.
Part of the problem is not paying attention to our own wealth and relegating its management to the financial services industry made up of major brokerages and financial advisors of all sorts.  This leads right into the other part of the problem:  Market Risk.  No one cares about your money as much as you do; so, leaving it in the hands of people that have other priorities (their own) leaves you vulnerable to the market.
Take advantage of the market, don't depend on it.
The way you do this, I've found, is to take an active role in the management of your wealth and concentrate your efforts on using different Styles of trading for various parts of your portfolio, managed by passionate, seasoned veterans expert in specific trading Methods within those styles.  No matter how much trading experience you have, this will shorten your learning curve to becoming effective at managing your wealth.  By diversifying trading styles and trading with unique programs you gain leverage by multiplying your efforts and enhance your risk management by using multiple systems run by completely different trading cultures – all trying to maximize gains and minimize risk.
CHANGING YOUR MINDSET
Managing or creating your wealth this way allows you to spread your effort over different styles and methods to take full advantage of market fluctuations — which is the essence of "short-term trading for long-term growth".
A good part of my mission here at The Diversified Trader is to change your mindset about how you manage your wealth.
The expertise is out there for any style of trading you need, and, given the many obstacles the individual has to overcome, managing the trading services you use makes much more sense than trying to become a professional trader, when all you want to do is build your wealth with a high degree of certainty.  The tools you have here will help you manage the different trading styles, and concentrating on working with experts in each trading style will greatly enhance your success in achieving your wealth building goals.
You'll answer the all-important question:  What to Trade When?
Your job then becomes managing the different parts of your wealth building plan, not trying to find and execute every trade in every part of the plan.  Learn from the experts, you will become a better trader and will definitely be able to manage your wealth for long-term growth.  Get involved, even become very good in one trading style, one that you like, and manage the rest through those experts that taught you to become an independent manager of your own wealth.
Let The Diversified Trader cut through the clutter that makes up the trading and investing world and guide you through the process of growing and managing your wealth, even though you might not have any yet, by defining the framework and helping you find the path that's right for you.
In my years of being in the retail marketplace of trading and investing, a few concepts have been recurring in all the trial and error research I've done.  There's a lot of education and trading services available in specific areas but none in the area of "putting it all together".  I never knew if I was in the right place at the right time or not.  Good advice, I kept hearing, was to get very good at one trading system and keep doing it.  But for how long?  Markets change their character and any particular system loses its effectiveness over time.  And, so it went.  What I found was:
No "one" trading program, system, or advisory will work for everyone and may end up not working for you and waste time and money.  It was frustrating to find a program wasn't working for me after I'd spent time and money developing what I thought was going to be a winning strategy.  What do you do then?
Nobody is the same nor will succeed in the same way as somebody else – one person can do very well with a system or program and another will fail.  I always wondered about all the testimonials and have come to the conclusion that you can't judge your success at anything based on what someone else has done – there are too many variables.
Trying to find the right trading or investing program in the maze of choices, with the surrounding hype, becomes next to impossible without a life time of experience — then it's too late.  As we all know, chasing rainbows never gets you to the pot of gold.
To make a living from trading can be done with a lot of education, experience, and dedication but not nearly as quickly as the hype in the marketplace leads you to believe.  The learning curve is much longer than anyone realizes.  Maybe that's part of the reason why the failure rate among those who try is somewhere around 90%.  One part of my mission is to eliminate that problem.
Use the Framework of Trading Methods (The Combination of Styles and Vehicles) to Develop Your Wealth Building Plan
SOLVING THE PROBLEMS
My overriding answer to these problems and challenges is to know your marketplace of trading Methods, know your capabilities and limitations, and develop a Diversified Wealth Building Plan based on that knowledge, and then find the education and trading services that will fulfill the goals of your Plan.
The Advantages:
–        Major keys to making this all work is to focus on the Methods you're going to use in your Wealth Building Plan and then finding those education and trading services that will become so important to your success.
–        As you build out your Wealth Building Plan, another key is to Diversify your Methods – using different education and trading services where it makes sense to expand your trading knowledge and, over the long-term, manage your risk.
–        I've never found a way to give my money to someone and have them manage it for my success; so, another key is to be involved and learn how to manage your own financial wellbeing.
"Putting it all together" with The Diversified Trader – The advantages of discipline.  
THE PHILOSOPHY
In creating The Diversified Trader, I wanted to "level the playing field" for the individual wealth builder who is at a distinct disadvantage in the marketplace dominated by hedge funds, mutual funds, the international banking system, high frequency trading, and other institutional trading programs.
In the retail marketplace, even finding the playing field is an exercise in futility.
The blizzard of choices, from the offerings of the financial services industry to the never ending supply of trading systems and education, make building a coherent trading plan beyond confusing.  From the beginning wealth builder to those who have had financial success and want to see that wealth grow, the individual can't begin to cover all the fundamental and technical research and education needed to successfully manage their wealth.
Individual wealth builders shouldn't have to be restricted by how many systems they can learn and implement on their own.
A lot of people have made their money way outside the financial arena and find themselves having to choose between the financial services industry and trading on their own, neither of which make for stellar returns and expose the individual to unnecessary market and trading risk.  And the people who want to make a living trading have a huge uphill battle finding just the right program that will get them there.
My philosophy for "leveling the playing field" is to find those who do something very well and use their expertise to manage specific parts of your overall wealth building plan.

Don't rely on someone else to manage it, and don't blindly pick one program hoping it'll work.  Manage the pieces to grow the whole and never be at the mercy of the "market".
I learned that lesson when looking for that one perfect answer for generating wealth and, after much trial and error, found it didn't exist.  Everything I learned since that time came from multiple sources and the long process of learning what works and what doesn't.  Have a look at The Rest of My Mission to get more of an idea as to where I want to go with The Diversified Trader.
THE OBJECTIVE
Considering my mission and philosophy, the next question I had to answer was: What is the best way to put my mission into action?  I decided that was to develop the arena for everybody to use to find their way to managing their financial wellbeing and showing them the best way to get there.  The primary objectives I've built into that arena to show you the best path to wealth building success are to:
Create a framework to show what's available in the marketplace and sort through the array of trading Styles to define the parameters, so you can navigate the trading landscape with confidence.
Provide guidance through various trading plans to lead you in the right direction to meet your wealth management objectives.  See Planning Basics for more.
Do the research to qualify the best education and trading services and develop Trading Partners to meet the needs of your wealth building plan in every major Style available.  See Your Trading Partners for more.
Give you peace of mind knowing you have all the bases covered without having to wonder how a particular trading system or service fits into your overall plan.
Help you develop into a well-diversified, independent wealth builder and provide a platform where you can:
–  Find Your Direction and Develop Your Goals.
–  Build Your Wealth Building Plan.
–  Control the Education and Trading Services tailor made for Your Plan.
THE DISCIPLINE
This is the time to start growing and protecting your wealth – with discipline.  Consistency is what we're looking for, not the big homeruns by trying to find the next Facebook or Apple, which by the nature of the process takes time and knowledge of the fundamentals involved.  The individual wealth builder isn't in a position to pick winners and losers and take the risk of being at the mercy of market forces beyond their control.
The way you, the individual, take control of the market is to "trade" the market fluctuations for long-term growth, not depend on the market for growth.
So, when you're starting to really focus on growing your wealth, discipline in the planning stages and in putting those plans into action will lead to consistency in your wealth building results.  The Diversified Trader is here to help you create the framework for your wealth building journey.
Take the first step with the Overview, Education – The Path to Independent Wealth Management, which will lead you to start developing your wealth building plan.  This process will force you to plan your financial future with discipline and set the stage for consistent growth.
In Planning Basics, you'll determine where you are in your development, what your experience level is in the marketplace, what your personal situation is, what goals you have as you start your journey, and other points that will determine your path to financial security.
Then it all begins with the discipline of Getting Started, where you'll see how the process unfolds and learn the steps you'll need to know to get you to the starting point.
As you grow, look for your next step that's part of your plan and continue building toward being truly diversified.
Become a part of the community here at The Diversified Trader to always be in control of the marketplace and keep up with new developments that by the nature of the world happen all too consistently.
Look at All The Possibilities
To Your Wealth Building Success,

Ted Bliss
Your Research & Development Coordinator
TheDiversifiedTrader.com
If you're not already in the loop, remember to Sign Up in the Right Sidebar with your name and E-Mail address to get a head start on Navigating The Diversified Trader.