Success is All About Who You Know –

The importance of Your Trading Partners can't be overstated.  Their expertise in a specific area and the care they exhibit for their clients is paramount to your success.  Whether you learn from them and branch out on your own or stay with them to manage that portion of you wealth, their significance on your wellbeing will last a lifetime.
The key is finding the Right Trading Partners for Your wealth building plan.
Your plan comes first – then Your Trading Partners come into play to execute each piece of your plan.  Every Trading Partner is a dedicated extension of The Diversified Trader and, with that connection, has your success as their first priority.  Choosing the right ones for your education, training, and ongoing success is at the top of the list and is the focus of my overall evaluation.  Knowing what you want to do is paramount in your initial planning, and I've extended the process to include finding the Methods to accomplish those goals.  In recommending and establishing a relationship with specific Trading Partners, I've concentrated on getting the right mix to fulfill the needs of everybody's various plans, from trading for a living to generating income to building wealth.  Having direct relationships with your trading partners, The Diversified Trader gives you the advantage of knowing you have the right "fit" to succeed within the framework I've created to give you the direction and support you need.
Your Secret Weapon
Knowing you have a group of dedicated education and training partners to support your wealth building plan gives you a huge advantage starting out and provides you with that all-important base to work from to achieve your goals.  The biggest obstacle I found in my quest to find the road to wealth building success was the marketplace filled with choices with no direction for even knowing what would work, much less where my objectives would be met.  Too many people turn away from their goal of taking control of their financial future because finding the right path is so difficult.
Hence, The Diversified Trader came into being to cut through all the confusion and help you develop a new mindset and become an independent wealth builder, well-diversified by Style and Method, and provide a platform where you can:
Control your education and training services by having a defined universe of qualified Trading Partners specifically chosen for the needs of your wealth building plan.  The culture and compatibility of these experts to your objectives and abilities will greatly influence your success, and using different partners where they fit into your plan will produce a synergy that will exponentially increase your productivity.
Concentrate on building wealth, not continually searching for the answer.  I've found, after we've identified what works, staying within the network of Trading Partners and learning how to manage your wealth in all its parts will get you the discipline you need to succeed.  With all the different approaches in the marketplace, there's no way to know what fits into your plan or if any of them will produce the results you want.  Getting flooded with promotions will only distract you from your goal, causing the best laid plans to be derailed.  As an individual wealth builder, your focus should be on generating your own growth along a proven path.
Get continuing research and development to keep you current with your wealth building goals and insure you have the right tools to make them all come true with the control you need.
Evaluate your options before committing to your wealth building plan and get answers to the many questions that surround taking control of your financial future.
Have confidence in your wealth building plan and the direction you need to take, knowing you have support in working with your trading partners and planning the next step in your wealth building journey.
Who to Know – Choosing the Right Trading Partners
Your planning stage, including getting to know the wealth building landscape, is one of the most important steps you can take before looking at the Methods you want to use.  Random selection has a very low probability of success, so the planning process becomes very important to putting you on the right path to successful wealth building.  With that accomplished, by the time you've completed the Getting Started phase and started executing your plan, the choice of Trading Partners will be clear.  You'll see where your starting point should be and the avenues that can develop from there.  The basic criteria I've used over the years to evaluate trading education and training services involves the completeness of the service to create and manage a Method that works well with a specific goal within an overall plan.  I wanted to make the Method fit your plan and accomplish the original purpose you had for wanting to manage your financial wellbeing.
Your Trading Partners' Methods are the catalyst that gets you from your planning stage to your ultimate goal.  In choosing your partners to make that happen, I've based most of the evaluation on my experience in the marketplace and look for the following qualities as an overall guide:
Good education offerings in their field of expertise.  You want to have a firm grasp of what Style and Method they're using and the support to make it work.
The experience and development to be at the top of their specialty.  You want to have people that truly have hands-on experience in the Style and Method being used.
Dedicated to their members, with the support and guidance needed for your success in the markets.
Having an "edge" in the markets and in their approach to trading.  The ones I like the best adjust their systems to market conditions on a regular basis (Programmed and Technical) through analysis or Artificial Intelligence (AI) techniques.
They all have compatible services to produce the synergy for a well-balanced wealth building plan.  No one service does it all, but when you combine the talents and market insight of different partners, the result can be very productive.
You are at the center of your wealth building plan and its execution – use the right Trading Partners to connect the dots, and you will have control of your financial future.  Getting Started can't happen soon enough.
If you're new here, begin by looking at My Mission and follow the links.  Then, Education – The Path to  Independent Wealth Management will give you an overview of how you can find the right path.
"Getting to Know You …."
To Seeing the Best in Everyone,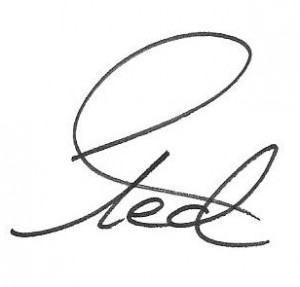 Ted Bliss
Your Research & Development Coordinator
TheDiversifiedTrader.com