The More You Know….

Investing or trading without the knowledge of how the financial markets work and, in fact, what the risks are that lurk behind every investable opportunity will leave you at the mercy of the market and those who don't have your best interest at heart, no matter how sincere they look and sound.  The financial services industry's only interest is in their bottom line, not yours, and it's left up to you to know enough to manage your wealth for your best interest.  Remember the principle of Caveat Emptor – Let the buyer beware.  The best way to do that is to be an educated consumer.
You're the only one who truly cares about your financial well-being.  So, having the right education and mindset is of paramount importance to your success in creating a bright financial future.
No one has succeeded by trying to trade before learning the complexities of the market and the many Methods that are used in the professional arena and in the retail marketplace.  It took me a long time to learn that I had to take control of my own financial future — no advisor or manager was going to do it for me.
That's when I got serious about education.
In the beginning, looking at the confusing array of education and trading services available to the individual, I found it impossible to settle on one course of action due to the overwhelming number of choices and my lack of knowledge of what direction to take.  Everybody wanted to teach me their system, and there was no way to know how any of it fit in with my goals or had any worth at all.
Now, I know how it all works and what the landscape looks like.
If you follow My Mission, you'll know that I want to help you cut through the clutter in the marketplace and put you on the right path to building your wealth, with the direction perfectly clear.
You shouldn't have to sort through the good, bad, and the ugly financial alternatives to find the right path to your wealth building success.
My approach to learning what to do, after many years of trying to find that one place that would solve the puzzle and finally realizing it didn't exist, is to start by changing the way you look at the whole concept of how to build wealth.
The First step is to get rid of all the preconceived ideas that have been drummed into your head over the years and realize the institutional marketplace is working against you, making the risk to your financial well-being way too high.
The Second step is to take control of the process yourself and start learning how to put together a Wealth Building Plan based on using different trading Styles and Methods.
The Third step is to understand that the individual is at a disadvantage in the financial markets and look for and use different Trading Partners with the right expertise for the specific training and ongoing support you'll need to fulfill each part of your Wealth Building Plan.
This puts you in a position to manage your wealth without being tied to a particular trading system, and, by using the structure I've developed here at The Diversified Trader, you can build and execute your Wealth Building Plan knowing what you're doing and not forever chasing false leads.  The whole idea is to be in charge of your own destiny.
There is no shortcut or magic system to building your wealth, but "changing your mindset" to being a self-directed wealth builder will put you in the "sweet spot" for financial success.
Becoming a professional trader is a long process and not suited for the individual with another life to live, and we know what happens when you give your money to someone else to manage.  So, the sweet spot then becomes your chosen position between those two extremes.  From intraday trading to managing your own portfolio, the opportunities are just around the corner.
Changing Your Mindset
Changing your mindset to being actively involved in your wealth building journey will allow you to look at the market in very different ways: You'll be able to manage Long and Short situations, use a multitude of vehicles, and determine what styles of trading best fit your wealth building objectives.
Being able to trade both sides of the market allows you to always be on the right side of the market – significantly reducing your overall risk.
Putting your money in the institutional marketplace leaves you perpetually exposed to market risk and the rules of the manager, such as having to be fully invested in stocks and holding only Long positions, boxing you into their methods, which is never good for your long-term financial health.
The core of what I learned through trial and error is that no one approach, trading system, or service by itself will produce all the results you need to make your plan a success.  And, the individual trader is in no position to handle all the trading knowledge needed to trade the markets.  Using expertise that's already available in the marketplace for different parts of your Wealth Building Plan makes the most sense for consistent, long-term growth.  Your Trading Partners are there for the education and the day to day market intelligence you need to be successful.
Helping you develop your Wealth Building Plan and finding the best Trading Partners to make all the pieces of your Plan work is a major part of my mission for The Diversified Trader.
And, that's the key to being Self-Directed: Determining your Wealth Building Plan and then choosing the right Trading Partners to achieve all your goals.  Working within the framework here gives you the structure to actually make that happen and have the success you want.  By managing the process and being disciplined in your approach, you'll get the education and training you need in the different Methods of trading that best meet the needs of the various parts of your plan.
You're Involved, and You Control the Outcome.
Two very important avenues emerge when you arrive at this point: (1) Starting your education process right here learning the basic concepts for success, and then (2) beginning to trade the first part of your plan while learning how to manage the trading strategies that will get you started making money while you learn.
Your Education Process –
Depending on your level of interest in managing your wealth and your experience level in the financial markets, your educational needs and financial objectives will, most likely, be different than those of the rest of the crowd – one size never fits everybody.  To handle all the different needs, I've organized The Diversified Trader to provide the framework for everyone to find their own way to becoming a self-directed wealth builder.
Concepts for Success
By diversifying trading Styles and Methods and using various trading partners, you can tailor your education and Wealth Building Plan to meet all your goals.  The different paths to fulfilling these goals will develop as your wealth building plans materialize, but everyone should start their education right here by getting a handle on the overriding concepts and practices I've come to believe will be your basis for success.  My main concepts for success are:
Diversify by Trading Style and Method, not by asset class.  This is the important concept to grasp as a starting point for your education, so you're on the right path to success and have the beginning framework for a dynamic Wealth Building Plan.
Use the fluctuations in the markets you know to grow your wealth.  Investing in securities and depending on their management, anticipated events, and the market to ensure your financial well-being puts your destiny in the hands of others.
Manage your wealth, don't Trade it.  This is another concept I like.  On the surface this sounds confusing, because you will be "trading" in your own account – that's part of being a self-directed wealth builder.  What I mean is: You'll be managing what Trading Partners you use to guide you in the different sections of your overall Wealth Building Plan and then making the trades that come from their recommendations and guidance.  The original process of trading – knowing what to trade when – is done at the Trading Partner level and is the basis for the information you'll use to make your trades.  A fine line of distinction, I'm sure, but it does point out the advantages of being a diversified wealth builder and using expertise that already exists in the marketplace.
Consider yourselves Managers, not Traders.  Your active involvement in "trading" will depend on your Wealth Building Plan and the objectives you've set out to accomplish.  To paraphrase Michael Gerber's1 insight into entrepreneurial development: You'll be working ON your Wealth Building Plan, not IN the business of trading.
Know the Landscape you'll be dealing with on all levels.  Great confidence builders are knowing where you're going and knowing all the alternatives, so you can make better decisions.  All the information under The Style, The Vehicle, and The Method is there to give you an "executive summary" of how everything works and the confidence that you've covered all the bases.  The Experimental Method is there to pick up anything outside that realm that might be interesting for future study.
Have Discipline and Focus.  These two personality traits play a critical role in executing any wealth building plan.  After developing your Plan and choosing the education and trading expertise you need, the objective is to stick with your Wealth Building Plan.  Trying different approaches or services to try to improve your results is disruptive to any consistency you've developed and will destroy your long-term results.
That's why it is so important to have well-chosen Trading Partners and a framework to work within to produce the consistency that's the "holy grail" of your wealth building journey.
When you get involved in this world of personal wealth building, you will be inundated with all sorts of trading education offers, different "sure-fire" systems, secret indicators, and other hyped promotions, which will only confuse your effort to effectively manage your wealth.  Trying to find your own way through the maze without having a good education going in will just cost you a lot of money and leave you right where you started — with less wealth.  It makes managing your wealth that much harder as you get pulled away from your core objective, if you let it.  Discipline is the key.
An overriding goal of The Diversified Trader is to give you that platform to be able to narrow your focus to what does work and, with discipline, meet your wealth building goals.
By the time you get through studying the various Styles of trading and all the Vehicles you'll ever need to use, you should have a good overview of what you'll be involved with in directing your wealth building efforts.  Your Wealth Building Plan will come together in the Getting Started phase, and you'll find the fog in your mind lifting as your wealth building direction comes into focus.  By then, it will become clear that the overriding theme behind getting control of your financial future revolves around…
…Short-Term Trading for Long-Term Growth.
You'll have a pretty good idea what your longer-term plan is, and then it'll be time to start at the beginning and take the first step to make your plan come true.  This is a building process; so, the idea is to take one step at a time.  Next comes the Methods you'll use to execute your plan, along with the detailed education and training to fulfill the Direction your plan has mapped out.
On-the-Job Training
Once you have the overall concepts in place, the right mindset, and your Plan sketched out, you'll be ready to start building your wealth.  Your education from this point on will be specific to your Wealth Building Plan and all its parts.  You've learned the different Styles of trading by studying the three basic groups:
Intraday Trading
Swing Trading
Portfolio Management
So, now it'll be time to match your specific Wealth Building Plan to the education and training you'll need to make your plan a success.
At every stage of your Wealth Building journey – from "Getting Started" to "Trading for Wealth" – I've found Trading Partners I like for each Method you'll be using to fulfill specific needs in your Plan.  What I like about this setup for getting the detailed education on specific styles of trading and the different vehicles available is you learn from people doing the work and can "earn while you learn", so each step pays for itself from the one before.
My criteria for choosing the right trading education and training services are highlighted in Your Trading Partners under The Method.  Combining the framework and direction you get here at The Diversified Trader with the expertise of Your Trading Partners puts you in the enviable position of being able to create and control your own wealth.  This is the point in your journey where you'll be getting started making it all happen by creating the initial structure of your Wealth Building Plan.
If the prospect of managing your own money sounds like the right way to go, I've outlined the right path to take to get control over your financial future in The Diversified Trader – An Overview.  Getting started has it rewards.  Remember, the more you know ….
…. The Easier It Gets
Carry On….

Ted Bliss
Your Research & Development Coordinator
TheDiversifiedTrader.com
Your Trading Partners
The Key to Success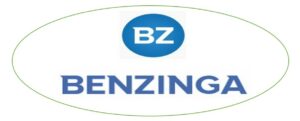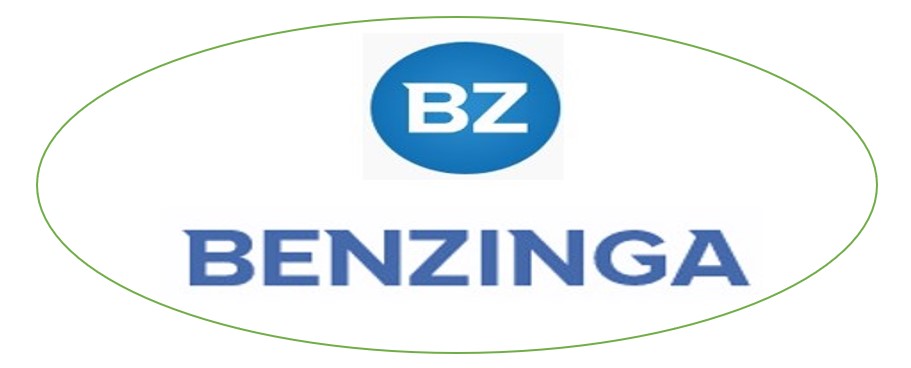 1 The Diversified Trader doesn't have any connection with Michael Gerber; I just like his philosophy in the entrepreneurial business development arena.  If you want to make Trading your business, you might want to read some of his work.