The Benefits of Trading Options on Stocks, ETFs, and Indexes –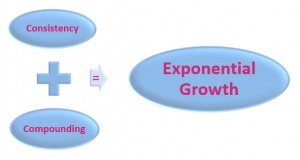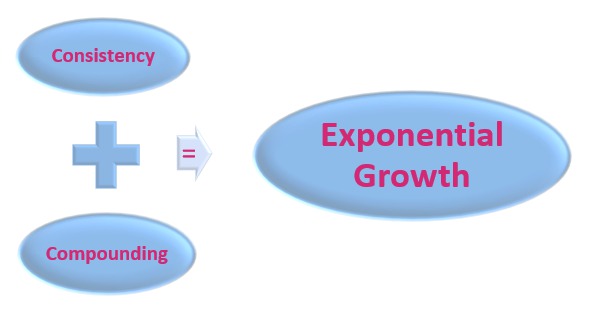 In the grand scheme of things, the Option is the overall best vehicle to help wealth builders achieve their goals and manage market risk along the way.  The versatility inherent in the structure of Options makes them the perfect tool to help create wealth building scenarios that greatly enhance performance without exposing one's wealth to any significant risk.  In fact, options were originally made to manage risk.  By the way:
Managing risk is the number one way to achieve the "Holy Grail" of trading – Consistency — which leads to Compounding, which leads to Exponential Growth.
The key ingredient in an Option is Leverage.  There are a lot of moving parts to an option, which I'll get into next in Understanding Options, but, for the moment, know that the basic advantage of an option is its risk to reward component along with greatly reduced capital outlay to produce the same result as owning the underlying security.
LEVERAGE EXAMPLE (Hypothetical)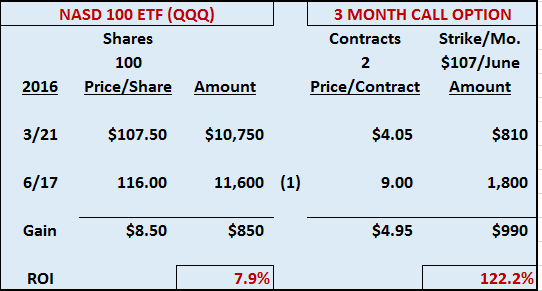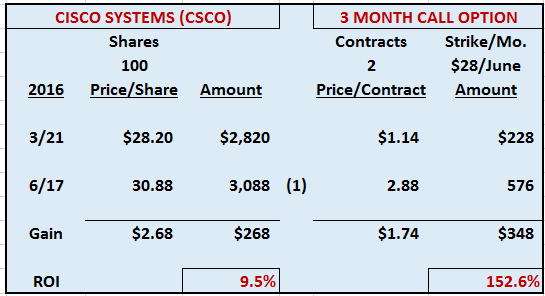 This illustration shows the Return on Investment (ROI) between buying the underlying security and buying options at twice the volume (100 shares vs. 2 Contracts – controlling 200 shares) on an Index (QQQ) and a stock (CSCO), both with low volatility (below 25%).  Notice that the capital requirement to own the options is 8% or less of the amount necessary to buy the security outright, and the gain is marginally greater for the options trade.
When you buy an Option, your total risk is limited to the amount paid for the Option; so, along with the lower capital requirement, you have much greater protection in the event of an unexpected, adverse move.
Unless you're an experienced trader, Options have generally been misunderstood by the investing public and deemed to be too risky for their appetite.  It's too bad, because Options, when understood and used to your advantage, can be the beginning of a life of financial security.  Risk management is important in anything you do in life, so make sure to read Understanding Options to get a handle on how Options work.  Getting the basics will put you in a position to look for the right answers when you start.
In fact, using Options on Stocks, ETFs, and Indexes is one of the foundations I recommend when you Get Started Creating Your Financial Future.
From a trading and wealth building perspective, beginning wealth builders using Options to start their education have a higher success rate overall by also learning Futures and Forex trading right out of the box to form a very solid foundation going forward.  Taking the right steps initially can set you up for success for the long-term in any Style and Method you end up using.  Options training involves all the moving parts of the market and the risks you have to learn to control, giving you a critical piece of the foundation you can use for whatever Direction your Wealth Building Plan takes in the future.
Traded correctly, with professional guidance, Options offer the best opportunity for wealth building success and ensuring against market risk – so you never lose money.
That brings up the need for expert instruction and guidance in applying Options in the real world.  After all, Options are just that, options to buy or sell something else; so, your basic education has to begin with learning how to trade Stocks, ETFs, and Indexes and then learning how to apply Options in the right way to capitalize on and protect against the fluctuations in the market.
Here are two Partners I've chosen to be a part of The Diversified Trader that will do just that – one for the short-term and where to get started and another for managing your longer-term portfolio, along with trading Options for income and smoothing out your growth curve.
Your Partners' expertise and guidance will be your key to success.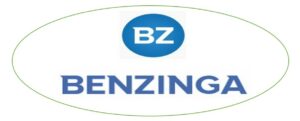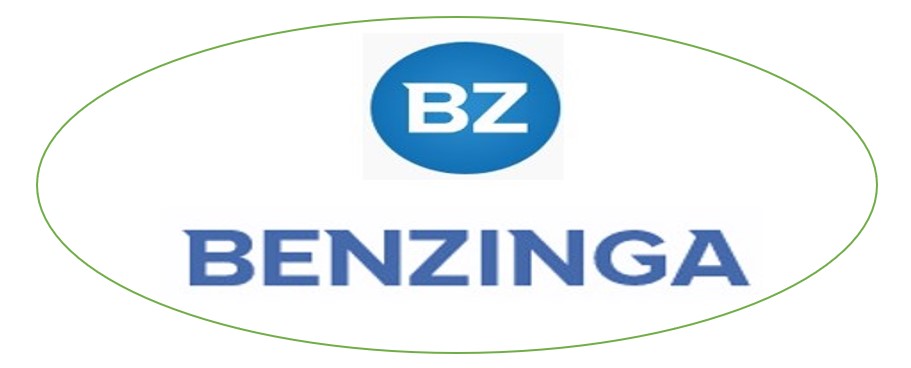 To find out how to combine the study of Stocks, ETFs, and Indexes with Options trading in the real world, I like the beginner to advanced level of education and trading programs that are offered by Benzinga, Your Stocks & Options Partner, for the individual wealth builder.   From the Benzinga Trading School and the Benzinga Options School to the various Inner Circle Trading rooms with their own education for trading Stocks and Options, the variety of applications will be your "Base of Operations" for making a success of your Wealth Building Plan.  You have the basics of Options right here, so now it's time to learn how to apply advanced methods to your own account.  Perfect that, and you'll have the foundation that will last you a lifetime.

Chis Vermeulen of Technical Traders, Your Wealth Management Partner, has added a Monthly Options program to complement his long-term ETF portfolio management programs to be able to better manage risk and provide an Income stream using Credit Spreads, along with variations for different market conditions, to balance your growth curve.  Brian Benson, a seasoned options trader, has joined Technical Traders to make Options Trading for Income an integral part of your longer-term portfolio management Direction.
With lower initial capital requirements, great leverage, and being able to structure trades in any market condition with limited risk, Options become the Vehicle of choice to help pave your road to becoming that diversified, self-directed wealth builder.
Here's To Having Options,

Ted Bliss
Your Research & Development Coordinator
TheDiversifiedTrader.com
Here to Help
If you're just beginning to plan your financial future, the best way to get the education you need to start creating your Wealth Building Plan is to start by reading Education – The Path to Independent Wealth Management.  Then, The Diversified Trader – An Overview will guide you through the steps you'll need to make that goal a reality.