Privacy Policy for TheDiversifiedTrader.com
If you require any more information or have any questions about the privacy policy, please feel free to add a comment below or send any inquiries to PrivacyPolicy@TheDiversifiedTrader.com.  Any changes to the policy that is material, will be posted by an update to this notification and by email, where possible.  By continuing to access or use the website, you agree to be bound to the terms of our Privacy Policy.
At TheDiversifiedTrader.com, the privacy of our visitors and members is of extreme importance. This privacy policy document outlines the types of personal information that is received and collected by TheDiversifiedTrader.com and how it is used.  No personal information (especially E-Mail addresses) is sold, rented, or traded with other companies or businesses for marketing purposes.  The site has been and continues to be secure.
Like many other Web sites, TheDiversifiedTrader.com makes use of log files.  The information inside the log files includes internet protocol ( IP ) addresses, type of browser, Internet Service Provider (ISP ), date/time stamp, referring/exit pages, and number of clicks to analyze trends, administer the site, track user's movement around the site, and gather demographic information.  IP addresses and other such information are not linked to any information that is personally identifiable.
TheDiversifiedTrader.com uses a third party service, Google Analytics, to collect standard internet log information (see above) and details of visitor behavior patterns. This is done to track things such as the number of visitors to the various parts of the site and interactions with the site. This information is processed in a way which does not identify anyone. TheDiversifiedTrader.com does not make, and does not allow Google to make, any attempt to find out the identities of any of our visitors.
TheDiversifiedTrader.com uses Mail Chimp as its e-mail automation platform, which makes it easier to control e-mail and other communications you may receive.  Please review their Privacy Policy and Terms of Service for more information.  For your peace of mind, you can always "Unsubscribe" by clicking the link at the bottom of any e-mail.
TheDiversifiedTrader.com only collects and stores information you provided on the website (name, e-mail, website, etc…) to enhance your experience while on the website (Comments, E-Mail, Contact, etc…) and to respond to you in a timely and efficient manner.  See our Cookie Policy for information on how we use "cookies".
Links to Other Websites
TheDiversifiedTrader.com contains links to other websites (Affiliated websites and other trading resources) which are not under its control and are not subject to its Privacy Policy. These websites likely have their own privacy policies, and it is your responsibility to check their privacy policies to see how they treat your personal information. TheDiversifiedTrader.com has no responsibility for these websites and provides links to them solely for your convenience.
Advertising partners, if applicable, may use cookies and web beacons on the site.  These third-party ad servers or ad networks use technology in the advertisements and links that communicate directly with your browsers.  They automatically receive your IP address when this occurs.  Other technologies (such as cookies, JavaScript, or Web Beacons) may also be used by the third-party ad networks to measure the effectiveness of their advertisements and/or to personalize the advertising content that you see.  This website has no access to or control over these methods that are used by third-party advertisers.
General Data Protection Regulation (GDPR)
While TheDiversifiedTrader.com only collects a minimal amount of personal data, a great deal of effort has been made to ensure our policies and practices meet the high standards for data privacy required by the new European Union data protection law (GDPR) effective May 25, 2018.
You can always look me up by clicking on my name below.
Thanks for your interest in The Diversified Trader,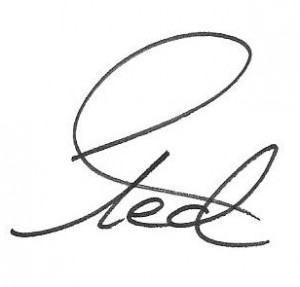 Ted Bliss
Your Research & Development Coordinator
TheDiversifiedTrader.com