Make Far Better Returns with Less Risk –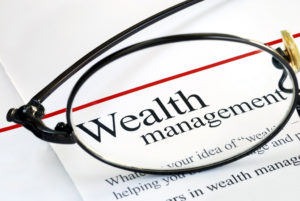 With the financial markets as unpredictable as ever (Up, Down, and Sideways), taking the traditional route and letting your money be managed by others leaves you vulnerable to "the market" with no control over the outcome.  You're the only one who really cares about your money; so, the idea is to take control of your money out of the hands of those who don't have your best interest at heart and start making "managing your money" a part of your life – that's the only way to ensure your financial future is bright and secure.  However,…
…Managing Your Own Money takes a Change in Mindset.
That is the hardest decision you're going to have to make – to change your mindset – but only if you want to change your financial condition.  What makes that decision even harder is that the marketplace is filled with so many opportunities, from the financial services industry to the individual trading world, that it's almost impossible to know what path to take that's in your best interest.
My Mission is to help you change your mindset and form a basis for managing your money, along with enjoying the benefits of having control over your financial destiny.  I've found, the best way to do that is to educate yourself before venturing into the marketplace, so you have the information you need to make the right decision.  Whatever that decision turns out to be,…
…The Diversified Trader will give you the confidence to know you're on the right path.
I created The Diversified Trader to help you understand the advantages of "managing" your own money, without having to become a professional trader. Then, I wanted you to be able to understand the process and all the moving parts in the marketplace.  For that, I developed a platform to give you the basic education you'll need in all situations and a method for creating a Wealth Building Plan to fit your goals and lifestyle.  This is where your change in mindset comes into play, so you can get rid of the traditional view of "investing" offered by the financial services industry and take control of your financial future.
As an example of one of the mindset changes you'll have to make, one of my basic principles for executing your Wealth Building Plan and having control over your financial future is to use the fluctuations in markets you know very well to create long-term growth, rather than having to depend on individual securities to do the job.
Depending on the success of the underlying worth of any security to determine your financial future ("Buy and Hold" Investing) is a recipe for disaster – you're putting your financial well-being in the hands of others and the unpredictable nature of the "market".
Through many years experiencing all market opportunities, good and bad, my vision is for the individual to take control of the process and dramatically reduce that risk.
My Process for Managing Your Own Money is to:
1 – Learn "Why" It's Your Best Bet, then…
2 – Determine the Direction You Want to Take, then…
3 – Develop a Wealth Building Plan to Meet Your Goals, then…
4 – Learn About the Methods that will get You There, then…
5 – Find the Right Expertise for each Method, then…
6 – Use that Expertise to Execute Your Plan.
Your Money Can Now Work for You –
By making my process for building wealth your own, you have full control over your money (it never even leaves your brokerage account), and you have Trading Partners right here who make a living trading a particular Method on your side, so you can manage every piece of your Wealth Building Plan and stop losses before they happen.
Having multiple sources of advice, I found, is one of the keys to success.
Trying to become a trader sitting at home restricts you to one system and having to keep up with all the variables the world markets can create – it's one reason why so many people fail in their effort to build a better financial life.  In the past, finding that path to successful money management on your own was nearly impossible and, because of the confusion, not even on most people's radar as an alternative for securing their financial future.  With The Diversified Trader showing you how to develop a Wealth Building Plan and researching the right expertise to fulfill your plan, …
… Getting your ducks in order and charting a path to managing your own money just got a lot easier.  There's never been a road map to follow – until now.
Get the education you need right here with The Diversified Trader before you decide on which direction to take in your own financial life.  If you have any interest at this point in finding out how you can manage your own money and make the decision process easier from the start, you can do three things to begin the journey:
Learn part of the answer to the question "Why?" by reading The Case for Taking Control of Your Financial Future and see where my mission began.
Get a feel for where you might be going by reading Education – The Path to Independent Wealth Management and start the ball rolling.
If the prospect of managing your own money is intriguing, I've outlined the right path to take to get started improving your financial condition in The Diversified Trader – An Overview.
Map Out Your Best Route
Here's to a Better Life,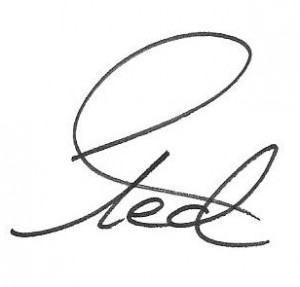 Ted Bliss
Your Research & Development Coordinator
TheDiversifiedTrader.com
Please leave a Comment or E-Mail me through the Contact Form, and let me know what decision you might be thinking about and how my vision for The Diversified Trader can help.  I'm determining the specific expertise we'll need to serve everyone's Wealth Building Plan, and your input will be a great help – we all grow together.