The Charting and Trading Platform Built by Market Traders Institute –
Specialized Charting, Analysis, and Trading Software for the popular Forex Market – Including the Crypto and Stock Markets and all the education you'll ever need to integrate with all of MTI's Trading Rooms.
Technical Trading for:
·  Forex
·  Crypto
·  Stocks & ETFs
SmartTrader
3900 Millenia Blvd.
Orlando, FL 32839

The perfect complement to the Forex trading education you get with Market Traders Institute.
SmartTrader is the best tool you can use to bring the Forex markets alive and give you a platform especially developed for that market.  Flexible and adaptable to other markets, SmartTrader can be your go-to platform for all your needs.
Look at what you get: SmartTrader Prime – For the active trader.
The major advantages you get by using SmartTrader are:
Advanced Technical Criteria for all levels of trading.  SmartTrader was built based on the years of experience of the creators using indicators specifically tailored to the markets and methods they trade.  Fixed and variable criteria are used to get the best combination to achieve outstanding results.  This emphasis on the variable nature of the markets is key to developing systems that will respond to any market environment.  And that's just the tip of the iceberg.
Tailored Analysis "

Smart Tools

" for the Specific Markets Traded for every Vehicle used within MTI's Methods.  SmartTrader emphasizes the market indicators that enhance "knowing your market" and allow for regular analysis of all markets to determine the best ones to trade in any market condition.  Combining all that you have in SmartTrader with MTI's live training with the pros and interactive Trading Rooms gives you the basis for success in meeting the goals you've set in your Wealth Building Plan.
Dynamic analysis of Market Forces to ensure that those fickle markets don't gain the advantage.  The complex nature of the forces affecting the markets traded is brought under control in the sense that a lot of variables can be reduced to meaningful action points before you have to make a decision to enter or exit a trade.  The important point here is that SmartTrader can account for the market forces affecting your trading and performance.
SmartTrader does the hard work to give you that trading edge.
Getting Started
Working within the flexible parameters of the SmartTrader platform gives you a great advantage in learning how the markets work without having to do a lot of homework before you begin.  The Ignite Trading Room is specially designed to give you a crash course on using the SmartTrader platform.  With Market Traders Institute at your back, learning all about SmartTrader and what it can do for your performance, working within the markets you're learning how to trade, gives you a great base to start your journey in the world of Forex trading and beyond.
The SmartTrader platform has different levels of sophistication to meet all your needs getting started through when you know you're a pro.  There's a level for anyone who wants to start taking control of their financial future.  Here are three plans to fulfill your current needs and provide for the growth curve you want to achieve:
SmartTrader Plus (delayed data) with Trial to test the waters.
SmartTrader Prime (real-time data) to start active trading.
SmartTrader Pro (real-time data) with Trial when you know you've arrived.
Take the time to learn all about SmartTrader – it'll pay off.
Here's To Gathering Pips,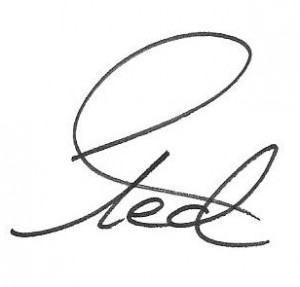 Ted Bliss
Your Research & Development Coordinator
TheDiversifiedTrader.com