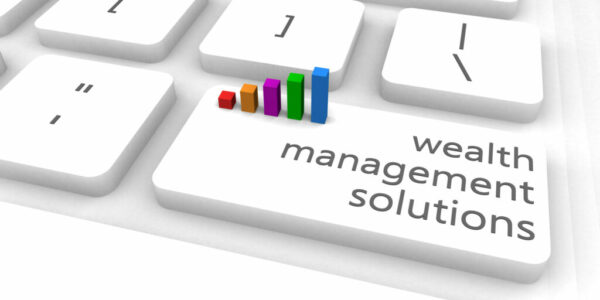 Education and Alerts – Intermediate and Long-Term Portfolio Management – Swing Trading Options on Stocks & ETFs for Income.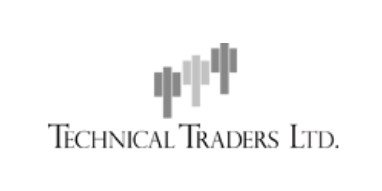 Investing With a Twist – Simple yet Powerful Trading Strategies for Long-Term Success
Wealth Management Strategies
&
Trading for Income
Technical Traders Ltd.
P.O. Box 875
Thornbury, Ontario N0H 2P0, Canada
Founder & Chief Market Strategist: Chris Vermeulen
Your Answer For Managing a Long-Term Portfolio with Less Stress and more Growth
Using Just 2 to 4 Index and Sector ETFs – No individual securities
Trading With the Market – Love the Bulls and the Bears
No More Panicking Over Market Corrections
Conservative Management for Long-Term Growth
Replacing Your Stockbroker's Managed Accounts, Mutual Funds, and more
Retirement Plan Friendly
See How Chris Does It: Take a look at his Total ETF Portfolio to learn how to start taking advantage of The Market.
One of the most important things you can do when you're building a Wealth Building Plan is to structure it to produce Consistent Growth and Income – the Holy Grail of Trading and Investing.  And, nowhere is it more important than in long-term portfolio management when the objective is to grow your portfolio without having to be involved in day-to-day management – Chris will let you know when the Trend or Market Sentiment change.
The problem with the old Buy-and-Hold and Stock Picking Investing philosophies was they never considered market fluctuations and trend changes, so your financial destiny was always at the mercy of "The Market".
Worse yet, depending on the traditional Financial Services Industry to manage your money took you out of the equation and left your financial well-being in the hands of people more interested in their own well-being – not yours.
Happily, Chris solved those problems by combining Investing with Trade Management to trade With the Market Trends, both Bull and Bear, and put you in control of your portfolio.
You will never have to worry about market corrections or being in the wrong market at the wrong time.  Chris's market knowledge and technical systems will always keep you front and center in the prevailing Trend.
Recently adding "Trading for Income with Options", Chris has created a well-rounded Portfolio Management system for long-term, consistent growth with Income.
Having an income source adds to your peace of mind and the consistency you need.  Everything Chris offers is geared to making your financial life as easy and productive as possible.  To my mind, he has succeeded in achieving both objectives.
Take Advantage of the Market, Don't Depend on It
I had been looking for this kind of long-term portfolio management for a long time before finding Technical Traders and Chris's expertise.  Using a very limited number of ETFs (2 to 4) and his technical Trend indicators, Chris is able to take the lion's share of significant Bull and Bear markets to produce portfolio growth under all market conditions.
If you've created a Wealth Building Plan for yourself here with The Diversified Trader, you'll recognize that all of Chris's services fit very well with my philosophies of personally taking control of your financial future and using the fluctuations in the markets to meet your financial goals, rather than depending on individual securities to make your dreams come true.  To add to the long-term productivity and simplicity of his systems,…
…Chris has taken these concepts to another level by using Index and Sector ETFs to maintain accurate Trend analysis and eliminate the risk of holding individual securities.
So you can take advantage of all that, Chris has Four Newsletters and some Great Education to put you on the path to success managing your portfolio for the long-term and generating income along the way.
The earlier you start and the more wealth you have to grow and protect, the more Chris's systems and guidance will impact your financial well-being.
His proprietary technical system based on Relative Strength and Momentum gives Chris the tools to support the guidance his services produce that's so important to your success.
Good for anyone's long-term portfolio, the two Directions, from Planning Basics, that are impacted the most by Chris's systems and expertise are:
TI2 – "You're looking for income beyond what the financial services industry can produce and want to protect and grow the wealth you have, but you don't want to spend a lot of time doing it."
TW2 – "Your career or business is doing great, and you know you need a plan to grow and protect your wealth for long-term security."
Chris's Four Trade Alert Newsletters
Your Wealth Management Solutions
Start by looking at his new flagship Total ETF Portfolio and link to the individual Newsletters below.  When you sign up for the Total ETF Portfolio Strategy, you'll  get access to the first three strategies below.  Options Trading Signals is number four.  Life can only get better.
Brian's Options program is great for beginners and, as a reminder, requires a Margin Account (Level 3) to be able to trade the Option Spreads that are at the core of the income strategies Brian will be running.  The benefit of Swing Trading Options for Income is not to be overlooked for anyone wanting to improve their financial life, so, if you're new to the world of Options, study Understanding Options right here with The Diversified Trader to get a head start before venturing into Brian's very lucrative trading program.
Chris's  Education and Insights
In the membership area, Chris has two great courses for you to learn about trading, so you can manage your longer-term portfolio with insight into how it's done.  Trading Strategy Mastery shows you how to take trading ideas and turn them into rules-based action plans.  Trading Is Your Business, a blueprint for anyone who wants to make trading a full-time business, is also an in-depth study in how the process works.  Both courses can also be used for those of you who want to be more active in controlling the trading aspect of your wealth building plan.  Remember:
Everything is Easy When You Know What You're Doing.
Here's to reducing Market Risk,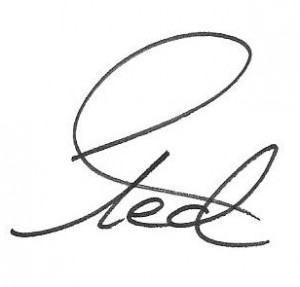 Ted Bliss
Your Research & Development Coordinator
TheDiversifiedTrader.com
If you're new to managing your own money and want to get started on the right track, read Education – The Path to Independent Wealth Management, and then The Diversified Trader – An Overview will outline my philosophy on how to get there.  These articles and the rest of The Diversified Trader will give you some background on the individual marketplace and how to use it.

Otherwise, Technical Traders is the only Partner you'll need to succeed at beating "The Market" for long-term growth and generating income you can add to what you already have to finally smooth out market fluctuations in your own financial life – without spending your whole life doing it.
Your Trading Partner can make it happen.