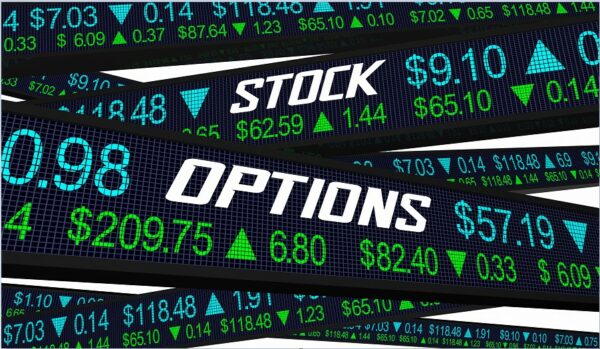 Education and Trading Alerts – Day Trading and Swing Trading
Advanced Education and Trading for High-Net-Worth Individuals and Institutional Players
Technical Trading for:
· Stocks & ETFs
· Options
· Futures
· Currencies
· Crypto
InTheMoneyStocks
401 N. Ashley Drive, Suite 172
Tampa, FL 33672
Founders: Nicholas Santiago & Gareth Soloway
See How The Pros Do It: Get Free Daily Trade Ideas sent right to your Inbox.
Nick and Gareth have put together an outstanding trading environment all in one place to take advantage of The Market using their expertise and trading methodology to adjust to changing market conditions and maintain their exceptional success rate.
Here are some of the great things they have to offer to give you that advantage in the market:
In-Depth Education
You're never at a loss for knowledge about how everything works.  From the beginning stages to becoming an advanced practitioner of the system, the education is there for whatever technical level you want to achieve.  Daily and weekly updates keep you on top of the market, and monthly webinars keep you in the game.
Getting Started
The Apprentice Trading Library is a great place to learn about what Nick and Gareth do and continue your wealth building journey and build the foundation for controlling your financial well-being on your own terms.
Reaching Elite Status
Advanced Trading Education will give you the basis for your next step to truly achieve financial independence and ensure you're never at the mercy of The Market or the traditional financial services industry.
The PPT Methodology – Developed over years of collaboration, Nick and Gareth combined their individual technical expertise to create the unique application that proved to be the key to success.  Nick's mastery of advanced technical studies and Gareth's well-developed market trading systems that they use every day advance their member's ability to outsmart The Market at every turn.
Methodology Revealed, the first course in the Advanced Trading Education section, is the popular game changing webinar that will set you up for a lifetime of successful wealth management as you learn advanced trading techniques using the PPT Methodology.
Practical Application
Live Day Trading Room – To the delight of its members, working with Stocks & ETFs, Futures, and Forex, Nick and Gareth boast they've had an average 94% success rate over time.  The education you get by just being a part of this elite trading room is worth the price of admission, if not more.  As they say in their intro: "The Live Day Trading Room is for serious traders looking to advance their skills and profit for life."  I'd start with at least a Medium account balance ($100k to $200k) to take advantage of the compounding that the great consistency within the system offers.
In Nick and Gareth's own words: "Whether you are a new or seasoned trader, we welcome you and promise your mind will be blown with the accuracy of top/bottom alerts, trades, and analysis."
Gareth Soloway's Trading – Gareth trades Large, Mid, and Small Cap Stocks, ETFs, Commodities, Forex, and Crypto.  With Risk increasing with the length of time a position is held, Gareth has been able to maintain over an 80% success rate on all of his Swing Trades.  His service is geared toward more active traders and the potential that provides.
Verified Investing Alerts captures high-octane trades on Large, Mid, and Small cap Stocks, ETFs, Commodities, Currencies, and Crypto.  For active traders in love with market action and the ability to manage risk and adjust positions to minimize exposure.
Nick Santiago's Trading – A well regarded expert in cycle theory and practice, Nick's advanced analysis skills in Gann and Astro technical analysis put his members in a unique position to profit from the hidden truths that these studies reveal to the trained eye.  Not commonly used in the retail marketplace, Nick's cycle analysis puts his trading ahead of the pack.  Seeing is believing.  His services are for that part of your portfolio that you want for consistent, longer-term growth.  You won't have to watch the market as much to still make all your goals and dreams a reality.  Ideal for Trading for Growth (TG) and Trading for Wealth (TW1).
Bullseye Trading Alerts will cover trading in Stocks & ETFs, Commodity Futures, Real Estate, and currencies.  Nick's expert insight into the markets he trades will give you a fantastic leg up at profiting longer-term to ensure growing your account on a consistent basis.
Bullseye Option Alerts brings you Swing Trades in Options to grow your account and provide the risk management to successfully manage a smooth, upward growth curve.  It's a great service for Swing Trading Options as part of your overall plan.  Advanced traders can jump right in and take advantage of the accelerated growth opportunity.
The successes and consistency achieved by both traders is a testament to their dedication, and I applaud them for making their success known to the rest of us, so we all can have a shot at the brass ring.
Get started with InTheMoneyStocks, and make your Wealth Building Plan come alive.
Nick and Gareth work hard to give you that trading edge.
Here's to Great Partners,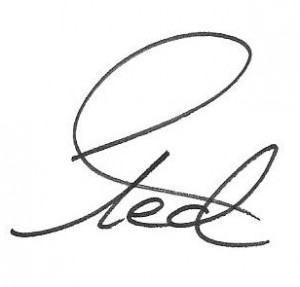 Ted Bliss
Your Research & Development Coordinator
TheDiversifiedTrader.com
If you're new to all this and want to get started on the right track and create your Wealth Building Plan, read Education – The Path to Independent Wealth Management, and then The Diversified Trader – An Overview will show you the path to get there.
Your Trading Partners provide the expertise to make your Plan succeed.